Victoria Falls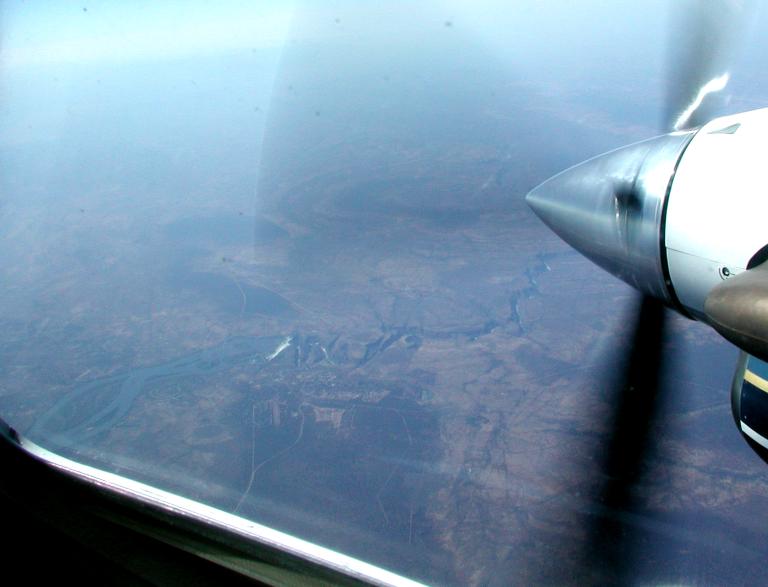 Back to Images of Africa
Monster (full resolution) image (169 kb)

An overview of Victoria Falls and the series of gorges below it is seen in this photo from the copilot's seat of the Beechcraft King Air we chartered from Maun in Botswana to Mfuwe, Zambia. We happened to overfly Victoria Falls, which is visible in this image through the propeller of the right engine. To the left, the Zambezi approaches the falls, with numerous islands in the river. The mist from the falls makes a white line delineating the first gorge. Afterward the river traverses the zig-zag gorges and then meanders through a deep, sinuous gorge toward the right.

The town of Victoria Falls, Zimbabwe is visible below the gorges to the right of the falls, with the airport to its left.
---
by John Walker
July, 2001

This document is in the public domain.